Requirements for gym visitors from May-21
2020 May 20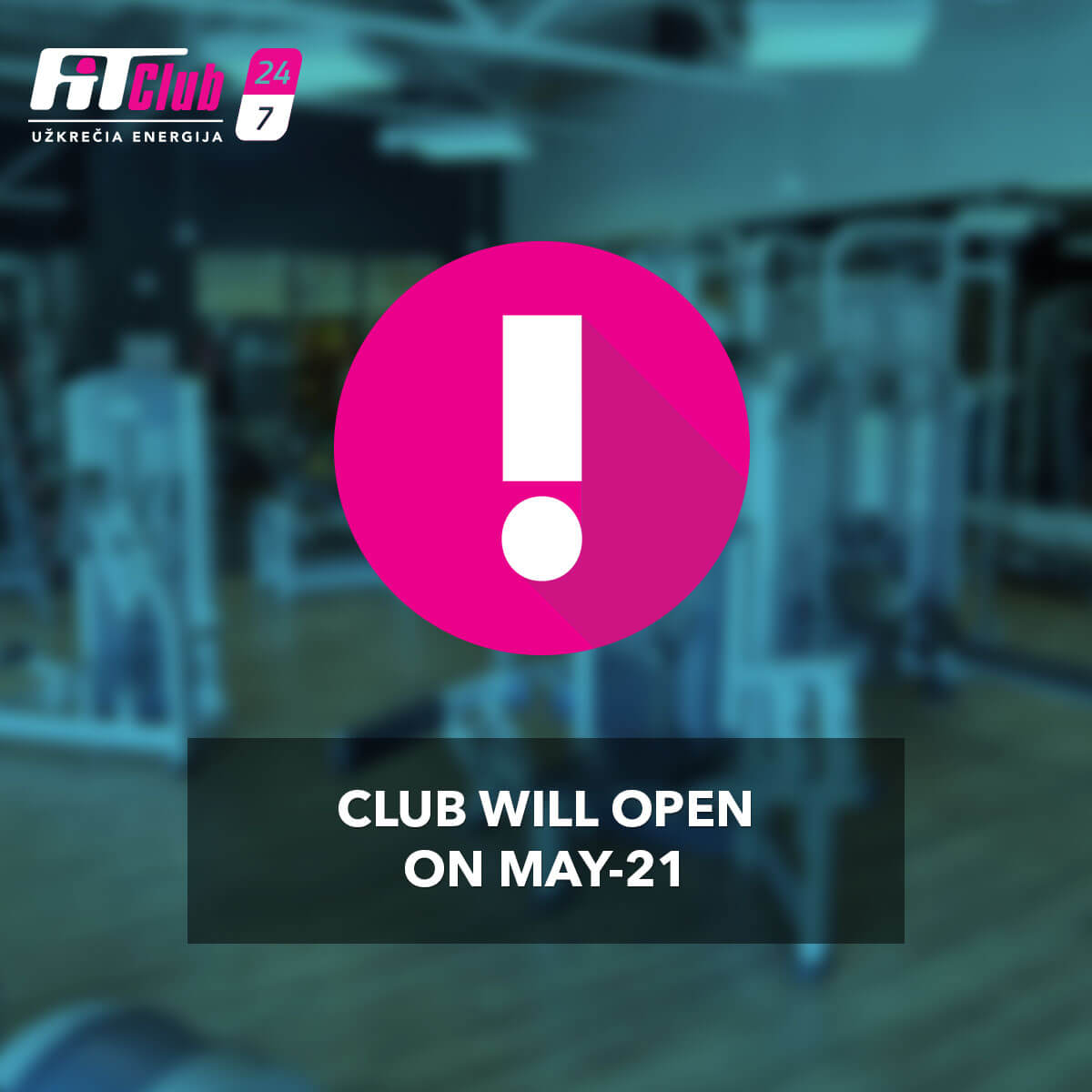 We have good news!
FitClub will open on May-21 8:00 AM:
memberships will be activated automatically for all club members. Write by email info@fitclub.lt, if you want to freeze membership for the quarantine period;
changing rooms and showers will be available, sauna will not be available yet;
slippers must be worn in the shower area;
a protective face mask and towel are required to have upon arrival at the gym;
in accordance with the requirements set by the Government of the Republic of Lithuania for gyms, the amount of people in gym will be limited. In order to ensure a safe space for exercise and maintain a mandatory distance of 2 meters between people;
gym opening hours 24/7.
Requirements for gym visitors
Wear protective face mask while not exercising in the gym;
When exercising, place a towel on your exercise machine or other equipment (where possible);
Disinfect Gym equipment before and after use;
Do not use any gym inventory, facilities and other utilities marked with STOP tape.
Keep 2 m distance between other members;
Do not use gym facilities, if you have been abroad within 14 days or had contact with Covid-19 positive person. Do not use the gym, if you feel sick or have any symptoms that may be related to Covid-19. Inform Gym administration by email info@fitclub.lt in case of Covid-19 illness.